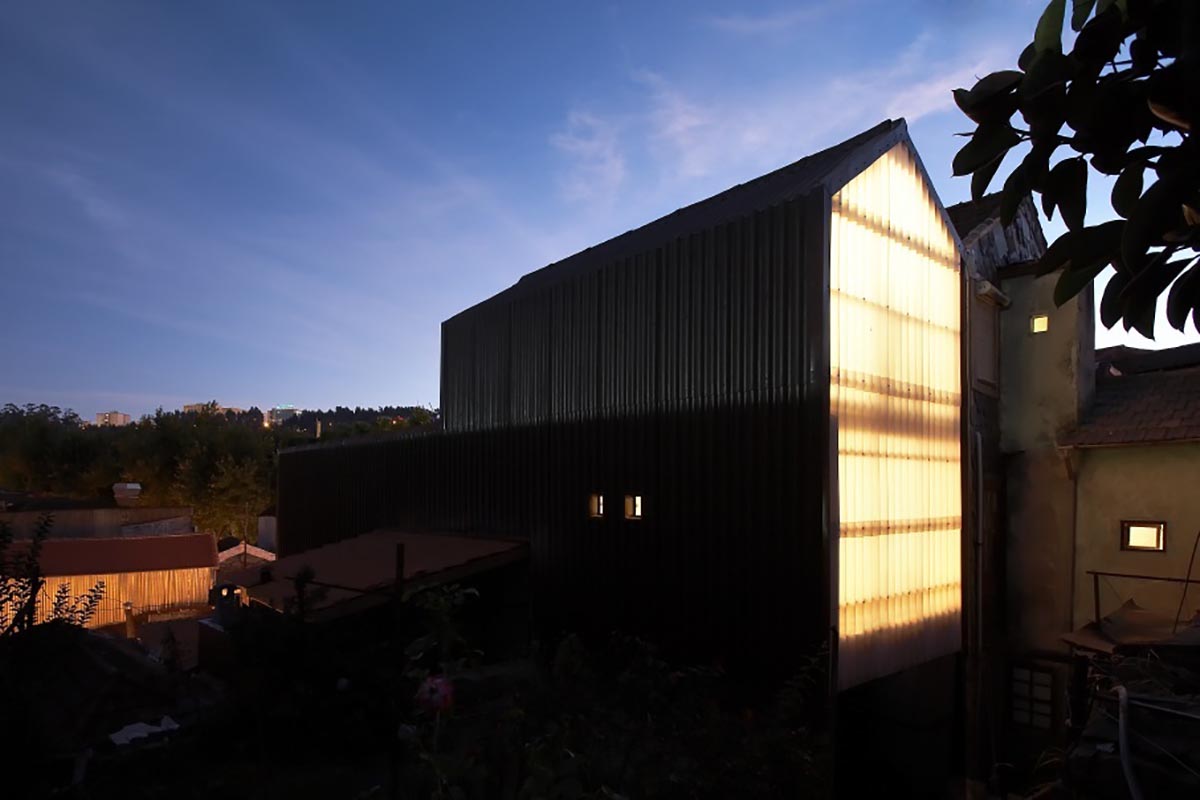 João Ferrand
Regular Visits
Visita ao espaço orientada pela equipa de voluntários Open House.
Tours
Visita ao espaço comentada pelo autor do projecto de arquitectura ou por um especialista convidado.
Visit accompanied by Architect César Moreira
Maximum 10 people per visit
No reservation required; first-come, first-served
No wheelchair access
Photography allowed
Description
This 19th century building, originally used as a home and afterwards as a social care facility till 1975, got an intervention that brings harmony to the existing materials – stone and wood – and today's materials – plaster and polycarbonates. Associated with the Caminhos do Romântico [Romantic trails], the house occupies 3 meters by 17 deep. The house entails four floors that grow between the entrance, the bedroom, the sitting room, the kitchen and the study that goes on to the terrace, a unique setting. Each use is associated with different materials and textures, a way to identify and customise them. After dark, the illuminated polycarbonate alveolar reminds us of a diaphanous lantern lit over Porto's Historical Centre skyline.
Public Transport
Bus: STCP - Eléctrico 1 e 18, ZM, 500