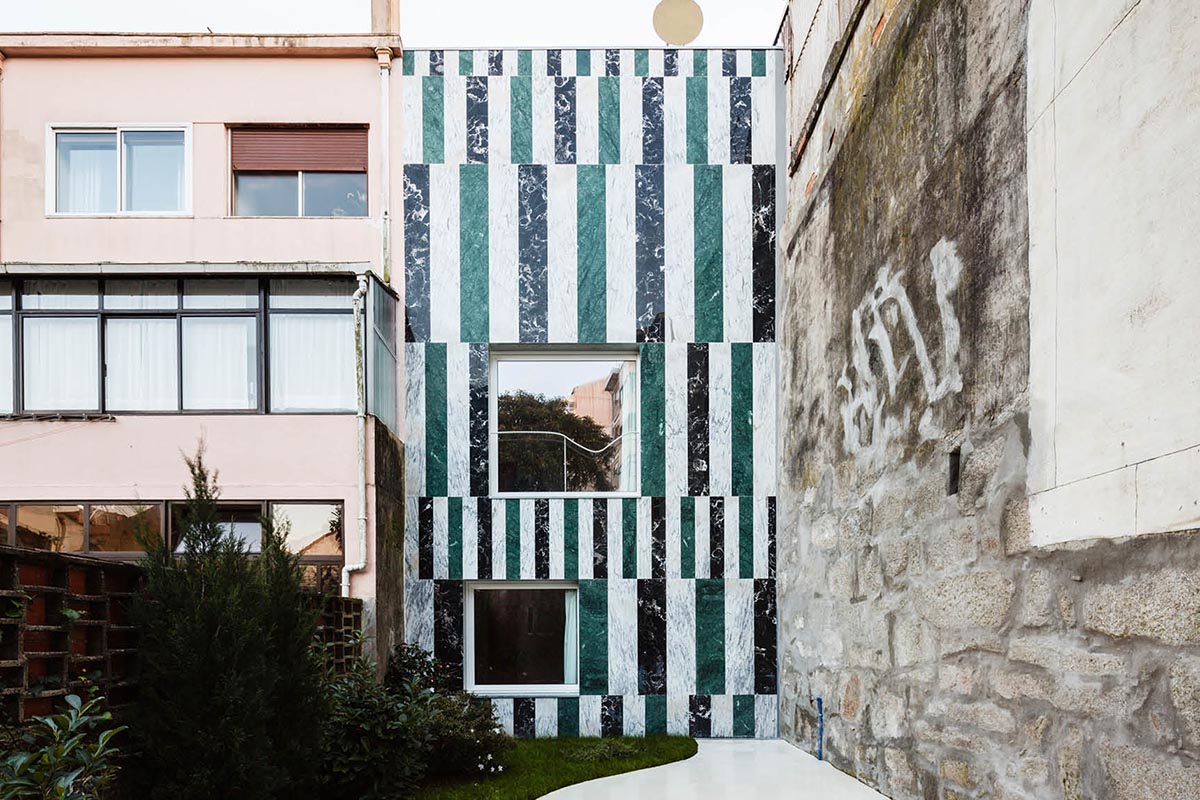 Ricardo Loureiro
Tours
Visita ao espaço comentada pelo autor do projecto de arquitectura ou por um especialista convidado.
Visit accompanied by Fala Atelier team
Maximum 8 people per visit
No reservation required; first-come, first-served
No wheelchair access
Photography allowed
Description
Paraíso Street, an artery that gives access to downtown Porto, is an area of the city that shows the vivacity of the reconstructions and rehabilitations of housing buildings. This house on Paraíso Street responds to the reconfiguration of the urban mesh, with a peculiar counterargument. If today the main façades of rehabilitated buildings are kept, legally they tend to be unchangeable or they have a complex process, as maybe this was the case with this one. So the inverse challenged is set: to take on the old façade and surprise with a new posterior façade, to be seen from inside the block. In the two-floor house, the new posterior façade is daring, with a green, black and white pattern, facing the garden and neighbours, with the same exuberance than before when façades stood out on the street.
Public Transport
Subway: Linha D - Faria Guimarães
Bus: STCP - 202, 304, 600, 703