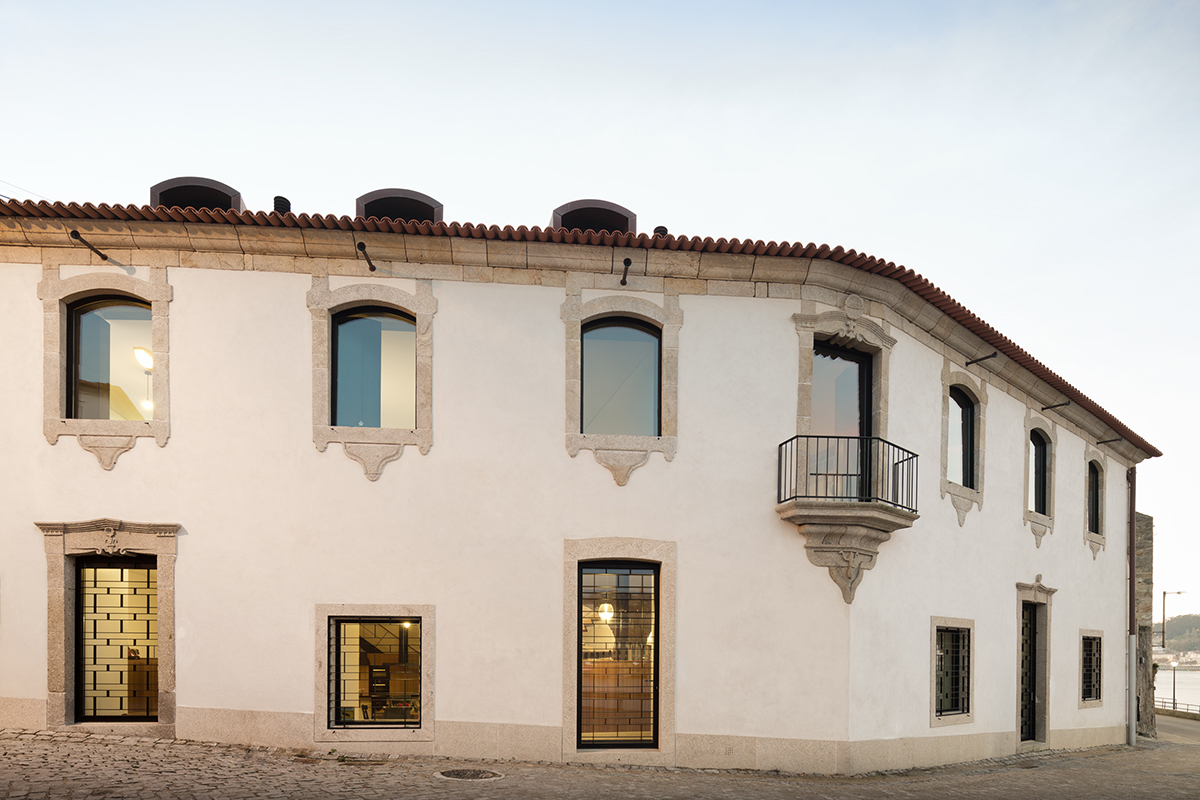 FG+SG
Regular Visits
Visita ao espaço orientada pela equipa de voluntários Open House.
Tours
Visita ao espaço comentada pelo autor do projecto de arquitectura ou por um especialista convidado.
Visit accompanied by Architect Carla Cabral
Maximum 10 people per visit
No reservation required; first-come, first-served
No wheelchair access
Photography allowed
Description
The three houses in a row made for three brothers, occupy diverse terraces of the hill occupied by the ruins, the housing and the warehouse connected with the street that accesses the higher level. With descriptions dated from the 15th century and diverse occupations – farm, monastery, warehouse, factory, cooperage, charcoal plant and housing – from the 17th century, the current houses occupy the central body, articulating the surrounding geometries and altimetries. Each house develops on three floors, the lower connecting with the public space, in the space of the cooperage, destined to be the sitting room and kitchen; the middle articulates with the common circulation and distribution that connects the ruin to the warehouse destined to be a garage; and the upper floor occupied with the roof span bedrooms that observe the landscape. A narrative unfolds between the mine and the water tank, revealing itself capable of unifying the outside spaces.
Public Transport
Bus: STCP - 901, 906 / Espírito Santo - 27