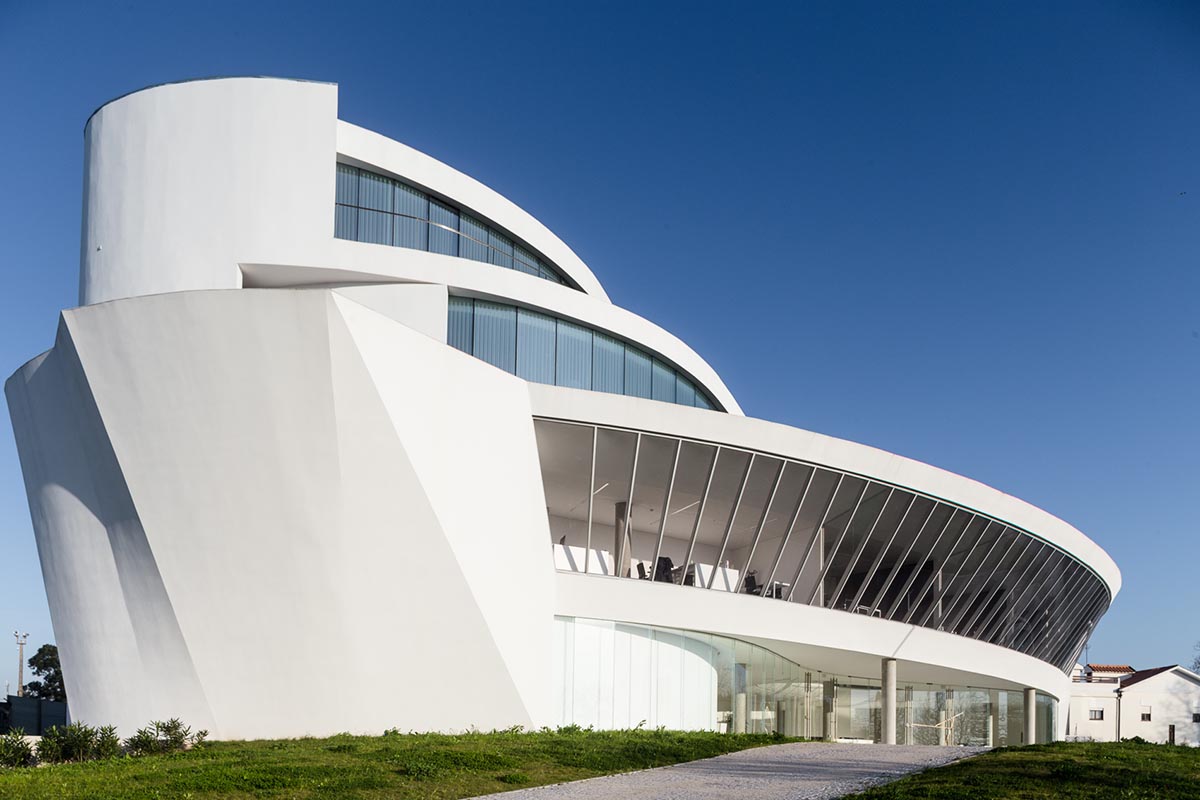 CEIIA
Open Visits
Visita ao espaço sem acompanhamento, dentro do horário estipulado.
Regular Visits
Visita ao espaço orientada pela equipa de voluntários Open House.
Tours
Visita ao espaço comentada pelo autor do projecto de arquitectura ou por um especialista convidado.
Visit accompanied by Engineer Paulo Sanchez
Maximum 20 people per visit
No reservation required; first-come, first-served
Wheelchair access
Photography allowed
Description
With a building strategically placed at one of the entrances of Matosinhos, a centre for engineering and product development marks a change focused on new technologies, sustainability and new ways of being mobile. Conceived as an international centre for investigation and development for aeronautics, mobility, ocean and space, and the automobile, its architecture explores a rhetoric of the future and is organized in two buildings. In the main one, an elliptic façade decomposed by rotation, houses the common and investigation spaces designed in ellipses of different scales: auditorium, reception area, common zones, meeting rooms; that interconnect with leisure and work areas. The other volume, rectangular and of great dimensions, houses the hangar for aeronautics and metal mechanics testing, prepared for different scales, from the electric car to the wing of an airplane.
Public Transport
Subway: Linha A - Câmara Matosinhos
Bus: STCP - 205, 500, 501, 502