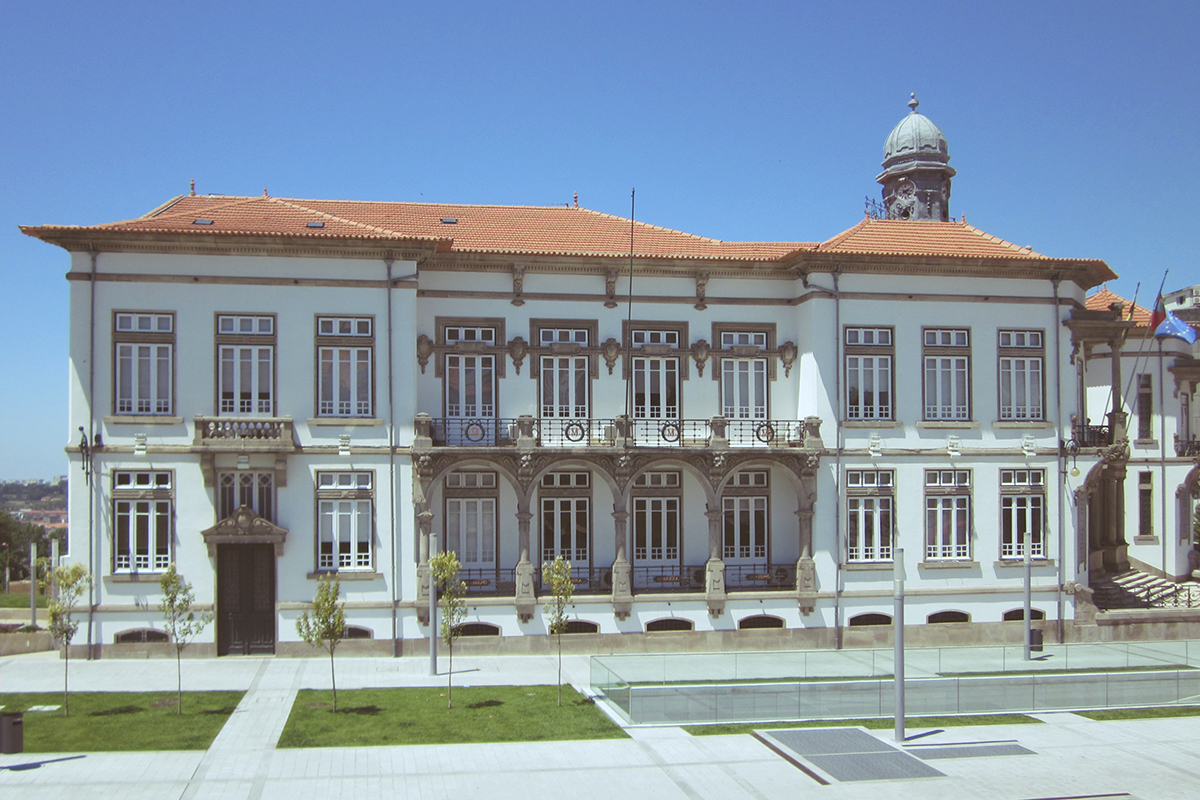 Casa da Arquitectura
Regular Visits
Visita ao espaço orientada pela equipa de voluntários Open House.
Tours
Visita ao espaço comentada pelo autor do projecto de arquitectura ou por um especialista convidado.
Visit accompanied by Dr. Gonçalves Guimarães
Maximum 20 people per visit
No reservation required; first-come, first-served
No wheelchair access
Photography allowed
Description
Inaugurated in 1925, the building is composed by two symmetrical horizontal volumes united by a central and vertical body, accentuated by the watchtower, where one goes in by a staircase under a porch and terrace signalled by the city's coat of arms in granite. The solemnity and importance of the entrance is adjusted with a domestic scale dear to the author, who signed institutional works – Sanitarium and Heliântia Clinic – but mainly housing. The dominant eclecticism can be seen in the ostentatious and decorative granite, highlighted by the towed and white surfaces. The two volumes articulate with the corner through the baldachins that hold the sovereign letters given to the city between 1255 and 1518. In the centre of the south and east bodies, one can find covered and uncovered balconies in wrought iron where the values of administration and local managing are remembered and evoked: Work, Honour, Nobility and Civility, and on the east side, Truth, Justice, Virtues and Honesty.
Public Transport
Subway: Linha D – Câmara de Gaia
Bus: STCP - 900, 904, 905 / Espírito Santo - 12, 14, 15, 17, 31, 32, 39, 40
Train: General Torres