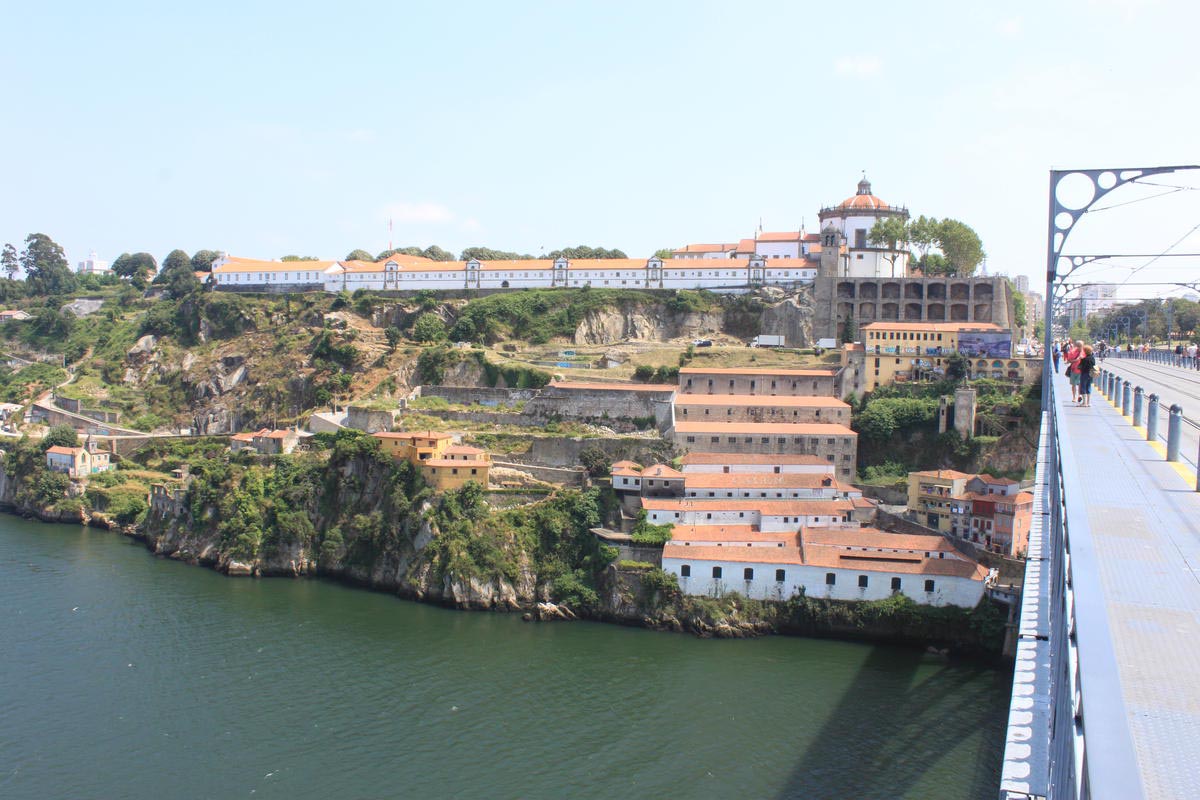 Casa da Arquitectura
Regular Visits
Visita ao espaço orientada pela equipa de voluntários Open House.
Maximum 20 people per visit
No reservation required; first-come, first-served
No wheelchair access
Photography allowed
Description
The Serra do Pilar Monastery is today the Portuguese Army's Barracks for the Regiment Artillery Nº5. Its vocation and defensive occupation is clear due to its location and today also due to its dimension and historical representation. In 1809, the building received the troops of Duke of Wellington that from the south margin, already without the Barcas bridge that disappeared during the conflict, prepares defeat and the withdrawal of the French troops, a victory celebrated in the Heroes of the Peninsular War Monument. Later, in the middle of the Portuguese Civil War, during the Siege of Porto of 1832-1833, this building beared witness to the victory of the liberals, and the escape of the defeated that set fire to the Port Wine warehouses. 17.374 wine barrels and 533 of schnapps were lost. D. Maria II recognized their importance in 1835 and decreed its classification as 1st Class War Square.
Public Transport
Subway: Linha D - Jardim do Morro
Bus: STCP - 900, 901, 904, 905, 906 / Espírito Santo - 12, 14, 15, 17, 31, 39
Train: General Torres