17
Agramonte Cemetery
- / Eng. Gustavo A. Gonçalves de Sousa / José Marques da Silva
1855 / 1866 / 1906
Saturday
Sunday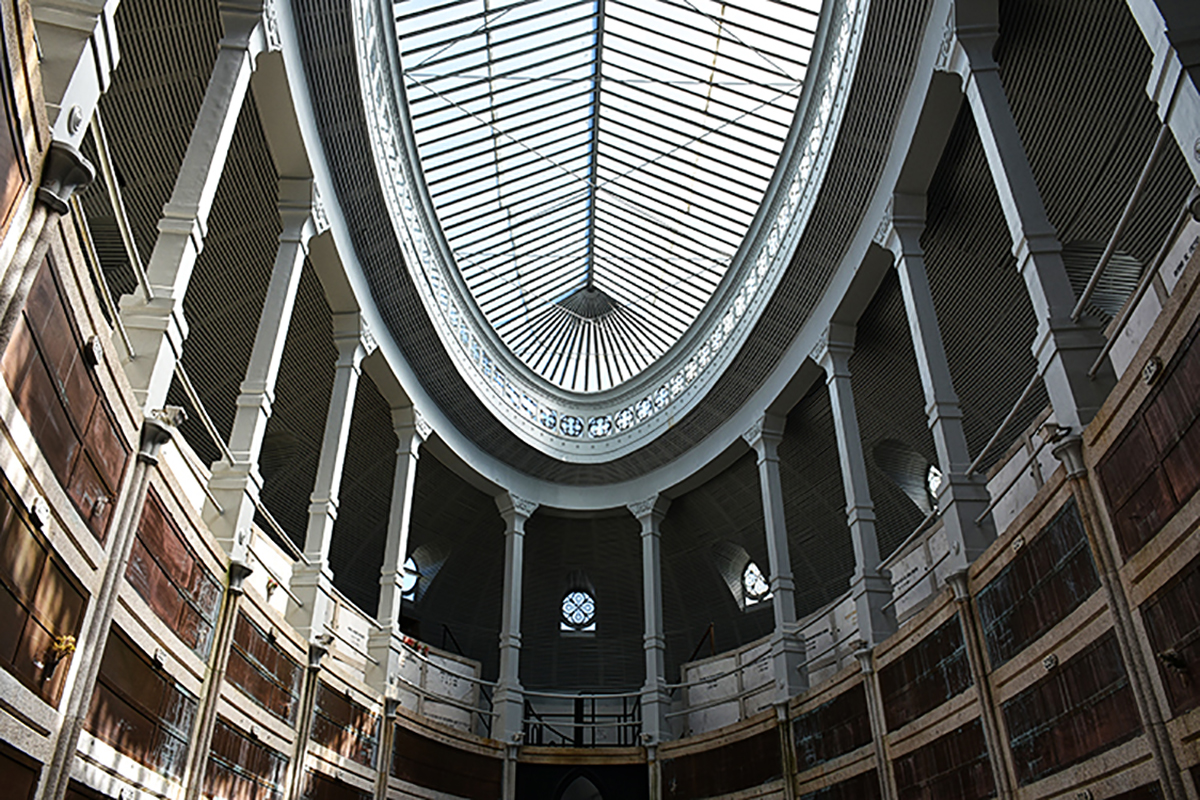 Jorge Garcia
Regular Visits
Visita ao espaço orientada pela equipa de voluntários Open House.
Tours
Visita ao espaço comentada pelo autor do projecto de arquitectura ou por um especialista convidado.
Visit accompanied by Historian Francisco Queiroz (limit of 150 participants)
Maximum 40 people per visit
No reservation required; first-come, first-served
No wheelchair access
Photography allowed
Description
Inaugurated in 1855, Porto's second public cemetery is located in what was one the former Agramonte Farm, demolished and burned by D. Pedro IV during the war between constitutional liberals and absolutists. The organization and composition of the floor plan highlight the Chapel – initially signed by Gustavo Adolfo Gonçalves e Sousa, in 1866, and afterwards enlarged by José Marques da Silva, in 1906 – and the Municipal Tomb. An attentive visit reveals graves designed by Soares dos Reis and Teixeira Lopes, the last addresses of Manoel de Oliveira, Guilhermina Suggia, António Carneiro, Emílio Biel or Júlio Dinis, amongst so many others, and the tomb to the victims of the horrible Baquet Theatre fire. According to Pinho Leal, this cemetery succeeded the one for "irrationals", shared once with the poor deceased at the hospital.
Public Transport
Subway: Linhas A, B, C, E, F – Casa da Música
Bus: STCP - 201, 202, 203, 204, 208, 209, 302, 303, 402, 501, 502, 503, 504, 507, 508, 601, 704, 803, 902, 903, 907, ZM