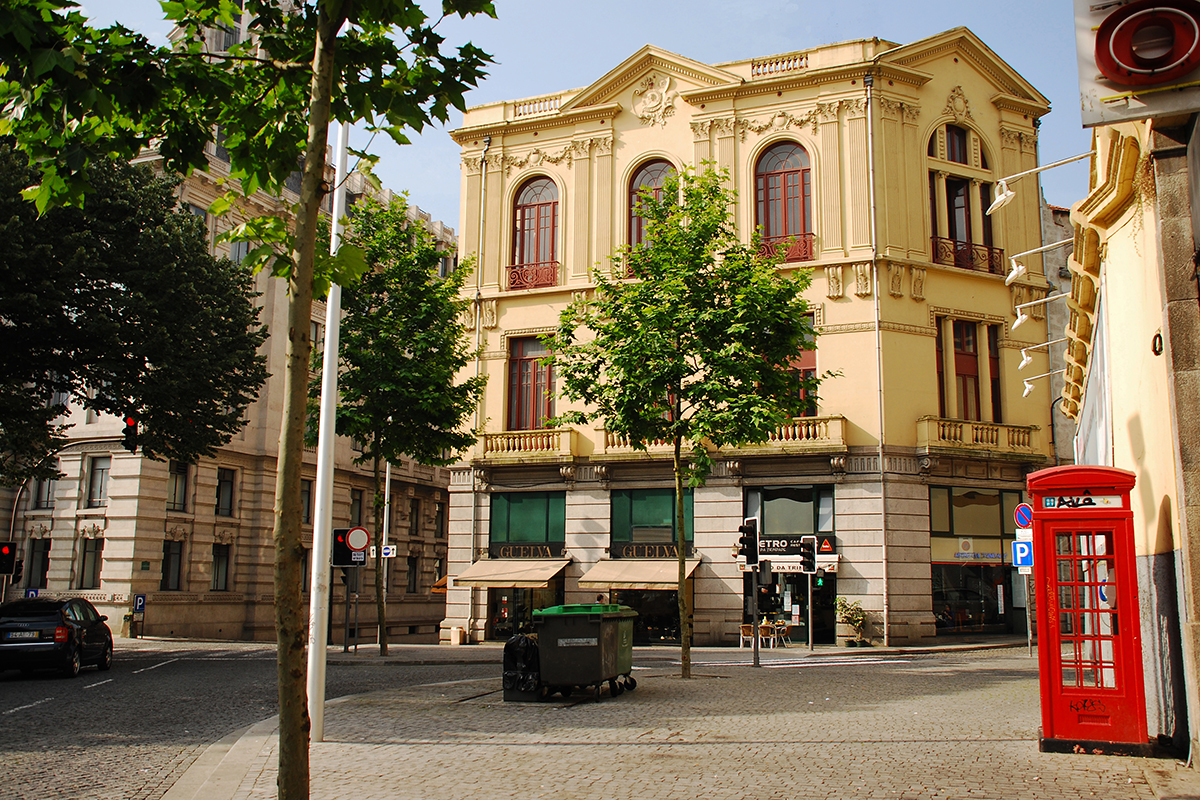 Casa da Arquitectura
Open Visits
Visita ao espaço sem acompanhamento, dentro do horário estipulado.
Tours
Visita ao espaço comentada pelo autor do projecto de arquitectura ou por um especialista convidado.
Visit accompanied by Architect Luís Aguiar Branco
Maximum 20 people per visit
No reservation required; first-come, first-served
No wheelchair access
Photography allowed
Description
At the start of the 20th century, with the industrialization and modernization of society, recreational non-profit associations rose. This club, created in 1904, is still today a living example. It began at Batalha Square, but in 1935 moved to the building near the city hall. Contrary to its name, of Irish political and revolutionary origin, the club is born of the festive desire of a cultural and artistic carnival activity inspired by Brazil and Venice. Today it houses activities of solidarity, philanthropy, dance, magic, games, music or parties, having received the title of Commander of the Military Order of Christ and the City's Gold Medal.
Public Transport
Subway: Linha D - Aliados
Bus: STCP - 202, 5600, 900, 901, 906
Train: São Bento