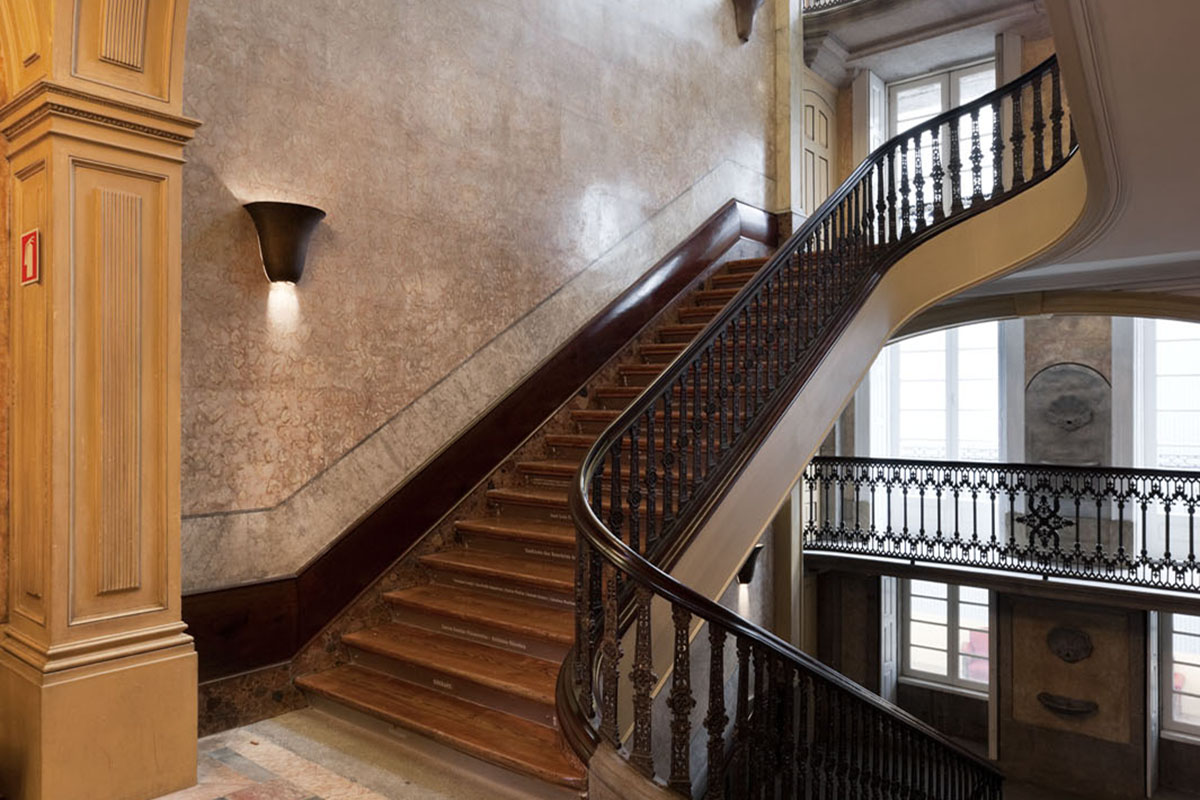 Luís Ferreira Alves
Regular Visits
Visita ao espaço orientada pela equipa de voluntários Open House.
Tours
Visita ao espaço comentada pelo autor do projecto de arquitectura ou por um especialista convidado.
Visit accompanied by Architect José Gigante
Maximum 30 people per visit
No reservation required; first-come, first-served
No wheelchair access
Photography allowed
Description
The Municipality of Porto gave the Academia Contemporânea do Espectáculo, this palace built by the count of Bolhão in 1844, as an expression of a political and economically vigorous bourgeoisie. Stage of royal visits, parties, duels, scandals, it is given to the creditor of the count that sells it to be the headquarters of Casa Biel. In 1916, Cadvilla Film moves in, a pioneer of advertisements in Portugal. The outside area receives in 1922, the Bolhão lithography. Today, it is a teaching and production facility of the Bolhão arts and theatre school. The building is neoclassic, richly ornamented with wood mosaics, plasters and paintings of some of the best and biggest artists. We can highlight the Noble (ball) and D. Maria II Halls, theatrical and ideal environments for its new uses. The extension has an auditorium, neutral, connected to the palace by a walkway that crosses the patio. In the façade, over the pediment; Mercury watches over the success of commerce, but also of the arts.
Public Transport
Subway: Linhas A,B,C,E e F - Bolhão
Bus: STCP - 301, 305, 401, 700, 800, 801