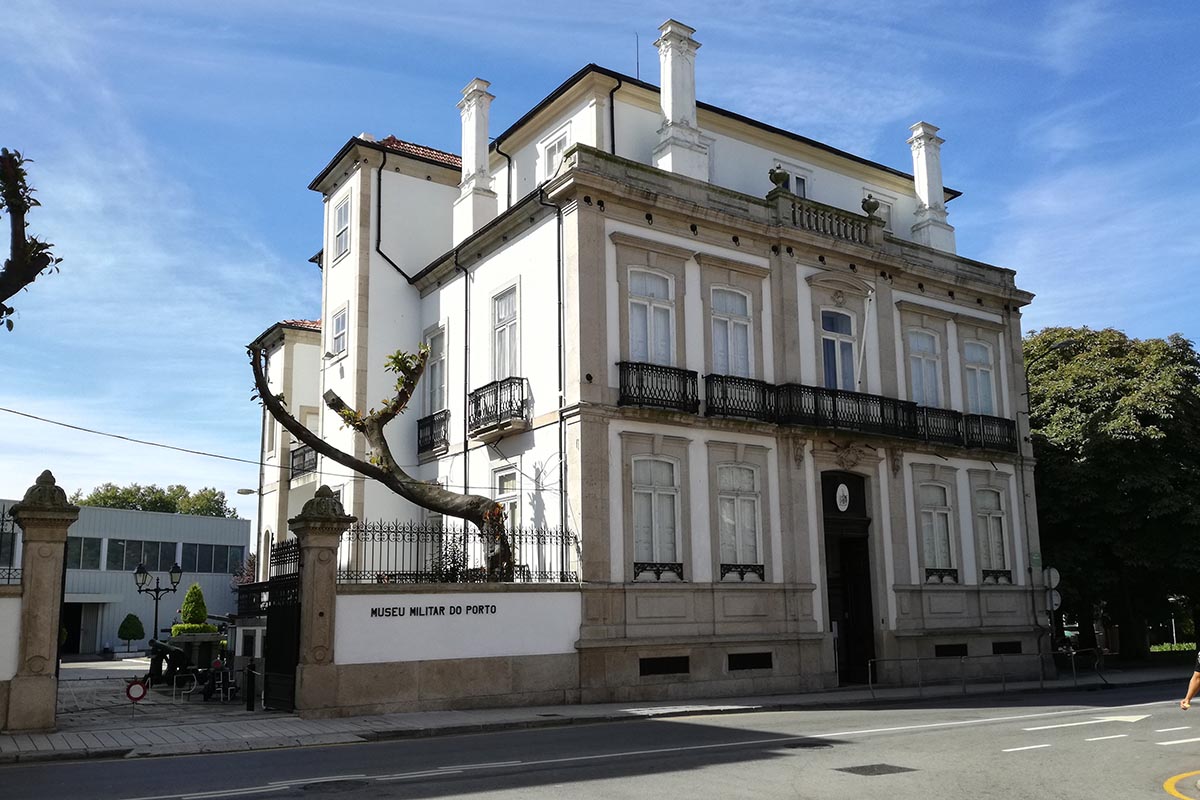 Museu Militar do Porto
Open Visits
Visita ao espaço sem acompanhamento, dentro do horário estipulado.
Tours
Visita ao espaço comentada pelo autor do projecto de arquitectura ou por um especialista convidado.
Visit accompanied by Militar Museum Technicians
Maximum 25 people per visit
No reservation required; first-come, first-served
No wheelchair access
Photography not allowed
Description
This bourgeois building of the end of the 19th century built to be the family residence of D. Maria Coimbra, holds this museum today. It has been many different things, during the Spanish Civil War it was the home of Spanish nuns, later it was bought by the Portuguese state that transformed it in the PIDE headquarters (Portuguese political police) in Porto, a place for interrogations, imprisonment and torture, between the 1940s and the Carnation Revolution, in 1974. Right next to Porto's first public cemetery, Prado do Repouso, after PIDE was occupied in 1977, the building became the military museum that opened in March 1980. The visit includes the access to the historical building and the exhibition pavilion, in the garden.
Public Transport
Subway: Linhas A, B, C, E e F - Heroísmo
Bus: STCP - 207, 400
Train: Campanhã