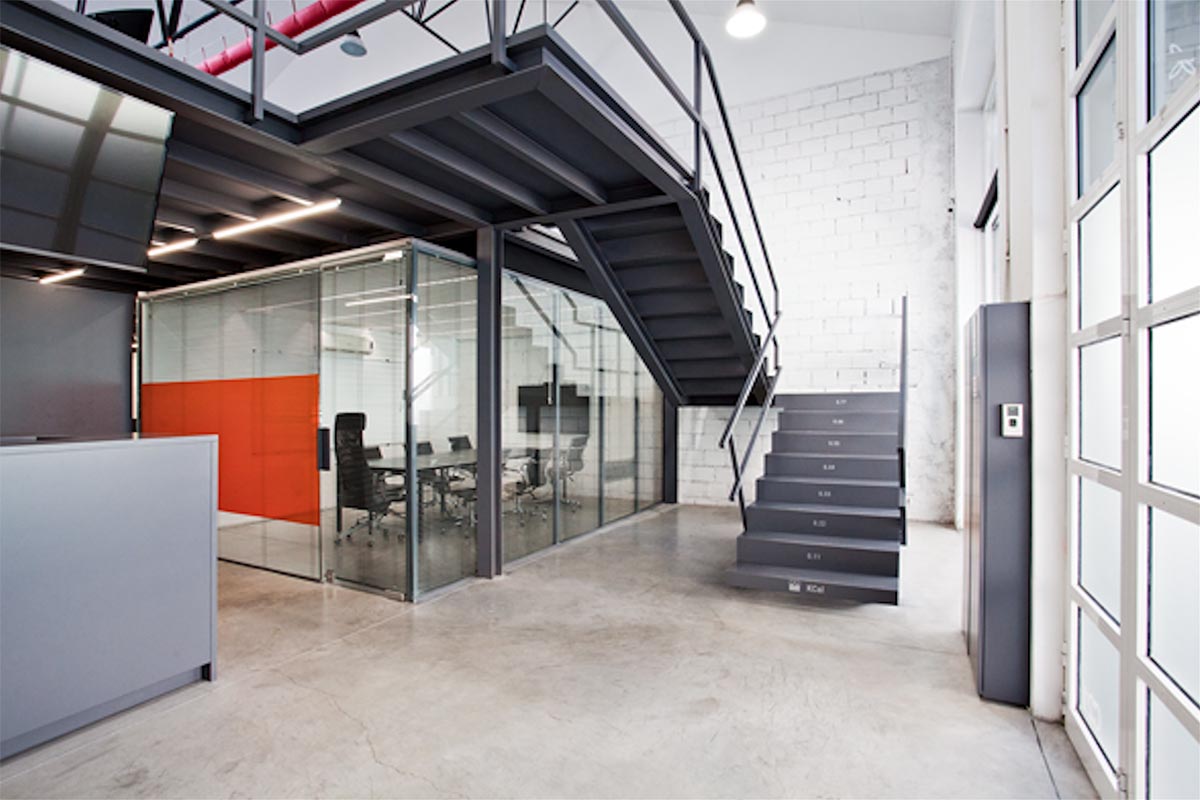 Alexandra Marques
Regular Visits
Visita ao espaço orientada pela equipa de voluntários Open House.
Tours
Visita ao espaço comentada pelo autor do projecto de arquitectura ou por um especialista convidado.
Visit accompanied by Architect Alberto Dias Ribeiro
Maximum 15 people per visit
No reservation required; first-come, first-served
No wheelchair access
Photography allowed
Description
An old warehouse belonging to Lionesa (a company created in 1944), today houses another company dedicated to looking and comparing prices. A metallic structure that brings regulation and order, separated from the perimeter of the nave, makes this intervention autonomous, differentiating the old and the added, duplicating the useful surface with an elevated pavement destined to the workers of this company, in an open space with natural light. On an upper level a translucent box is destined to management. This concept is extended to the meeting room next to the reception area. The closed boxes in the ground floor are meant for toilets. A kitchen area serves a leisure space, commonly used. The infrastructures are visible and coherent in the validation of an industrial and current aesthetic, reversible and mutable. We go up the steps, and the calories burned are counted in the on-going exercise of up and down the stairs that dominate the atrium.
Public Transport
Bus: STCP - 505