14
Super Bock - Beer House
Arménio Losa, Joaquim Sampaio e Luís Manuel Cerveira / OMDesign
1967/2015
Saturday + Sunday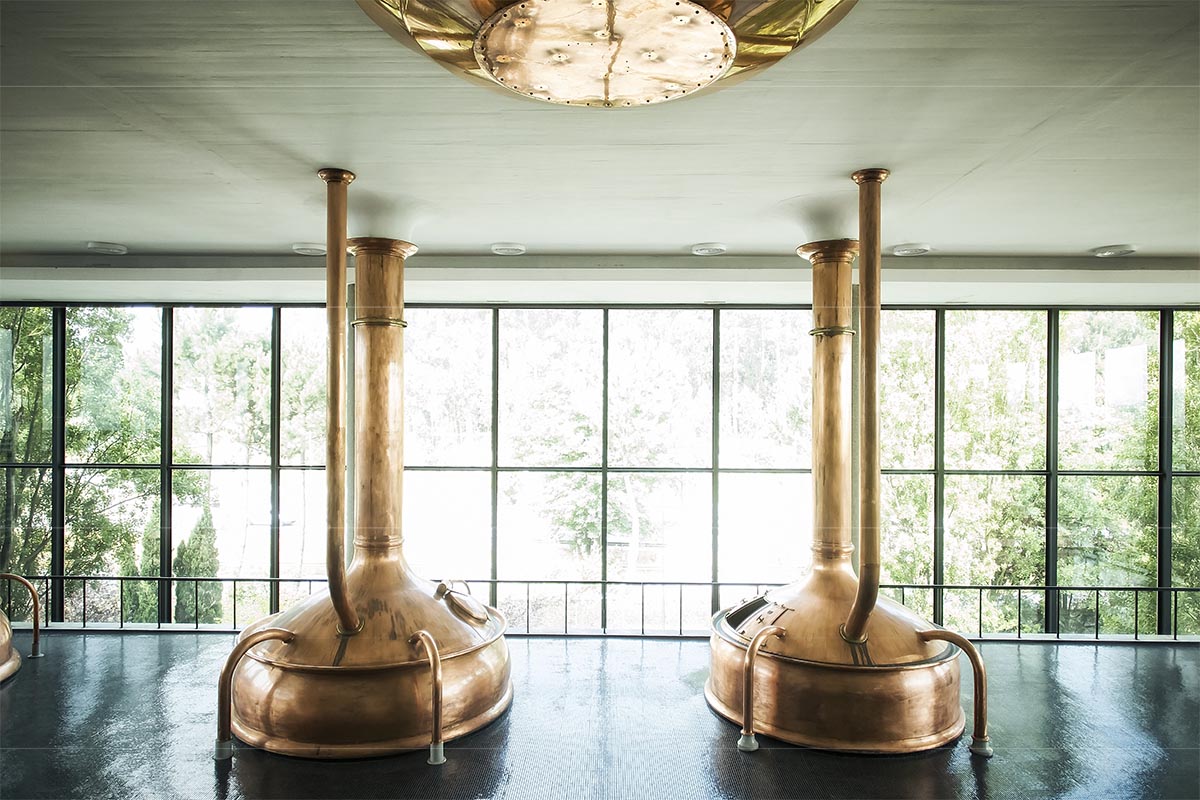 Super Bock Casa da Cerveja
Tours
Visita ao espaço comentada pelo autor do projecto de arquitectura ou por um especialista convidado.
Visit accompanied by Super Bock Technicians
Maximum 50 people per visit
Reservation required
Wheelchair access
Photography allowed
Reservations
Sold Out
reservas@superbockcasadacerveja.pt
Ponto de encontro: estacionamento em frente ao Mosteiro de Leça do Balio (junto Rua Santos Lessa) > 20 minutos antes de cada visita
Description
The headquarters of the biggest national company of production and commerce of beer and water can be found strategically associated to road infrastructures – Via Norte – and railroads – Linha de Leixões –, contiguous to the company Lionesa and in the proximities of Leça do Balio Monastery. Giving continuity to the União Fabril Portuense Company, the unit has a dynamic implantation generated by administrative, industrial, repair shop related and social components. The naves for bottling and storage are updated, since the start in 1964, till the present day. The premises of functionality, quality, and growth capacity are clear in the way it is organized. We can add the premise of visibility, evident in the copper tanks integrated in the extensive façade, a great window to be looked at from the fast automobile. This is the media coverage and renovation of the values of the new architecture of the 1950s where industry was a glorifying and stimulating theme for the architect.
Public Transport
Bus: STCP - 505