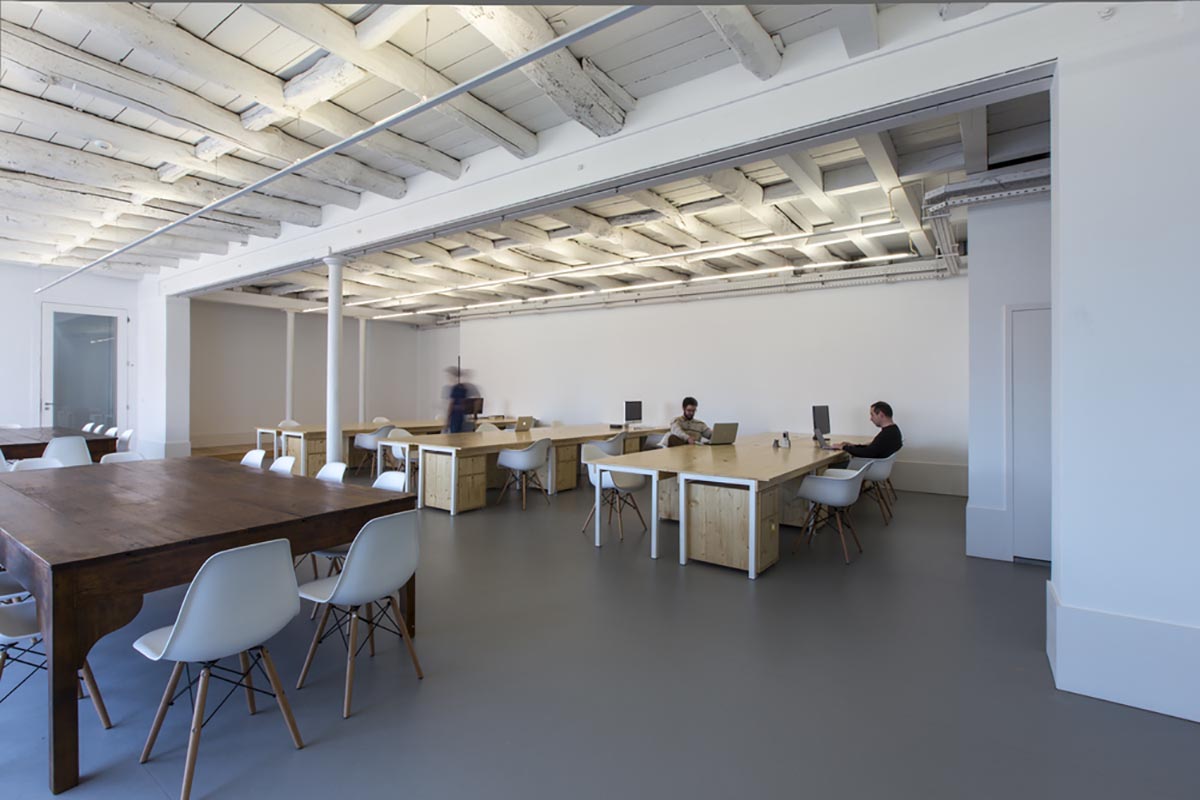 Inês Guedes
Regular Visits
Visita ao espaço orientada pela equipa de voluntários Open House.
Tours
Visita ao espaço comentada pelo autor do projecto de arquitectura ou por um especialista convidado.
Visit accompanied by Architect Alexandre Loureiro and SELO Technicians
Maximum 20 people per visit
No reservation required; first-come, first-served
No wheelchair access
Photography allowed
Description
This building has its origins in the 17th century and is a portion of the plot that holds four other buildings related to Travessa do Ferraz; the most important portion with the square located near the old Olival Wall of the Muralha Fernandina. Initially destined to be a home, this printing office of the middle of the 20th century is today a coworking space. Its reserved uses – reception and meeting room – coherently adopted the older rooms, segmented. The naves of the old printing office, wider, are now multipurpose and coworking spaces, with the exception of a lounge that opens up to the Historical Centre. The transformation reintegrates existing values, namely structures, spans, frames, equipment and furniture. Recently, paintings were revealed in the structure and substructure of the building, they were hidden in the plaster ceilings, which is uncommon in similar cases.
Public Transport
Subway: Linha D - São Bento
Bus: STCP - 200, 202, 207, 303, 500, 507, 601,904
Train: São Bento